Richmond Hill, GA – In a touching display of community and gratitude, Heartwood joined hands with PulteGroup to celebrate the dedication of a new home to a deserving Wounded Warrior. The event highlighted the community's ongoing support for our nation's heroes and showcased the collaborative spirit that makes Richmond Hill such a remarkable place to live.
Army Sergeant Keysia Calmese, the honored recipient, was welcomed into her new mortgage-free home last Friday, just a day before Veteran's Day, amidst a patriotic parade of community members, local leaders, family, and new neighbors and friends. For a decade, PulteGroup's Pulte Cares Program has been committed to thanking our nation's veterans by doing what they do best: building homes and communities to make lives better. This home marks the 81st build of its kind, showcasing their enduring dedication to giving back to those who have served our country.
Richmond Hill: A Community That Cares
"Heartwood's participation in this project is more than just a contribution; it's a reflection of the values that define our area. Richmond Hill is a special place. Welcoming Sgt. Calmese and her beautiful daughter to this community will be one of those memories we will cherish forever," says Bill Cunningham, VP of Real Estate at Raydient. "As a developer, watching the intentions you set forth to create "community" unfold and take shape is something you don't take for granted. We are so honored to have been a part of this opportunity with PulteGroup."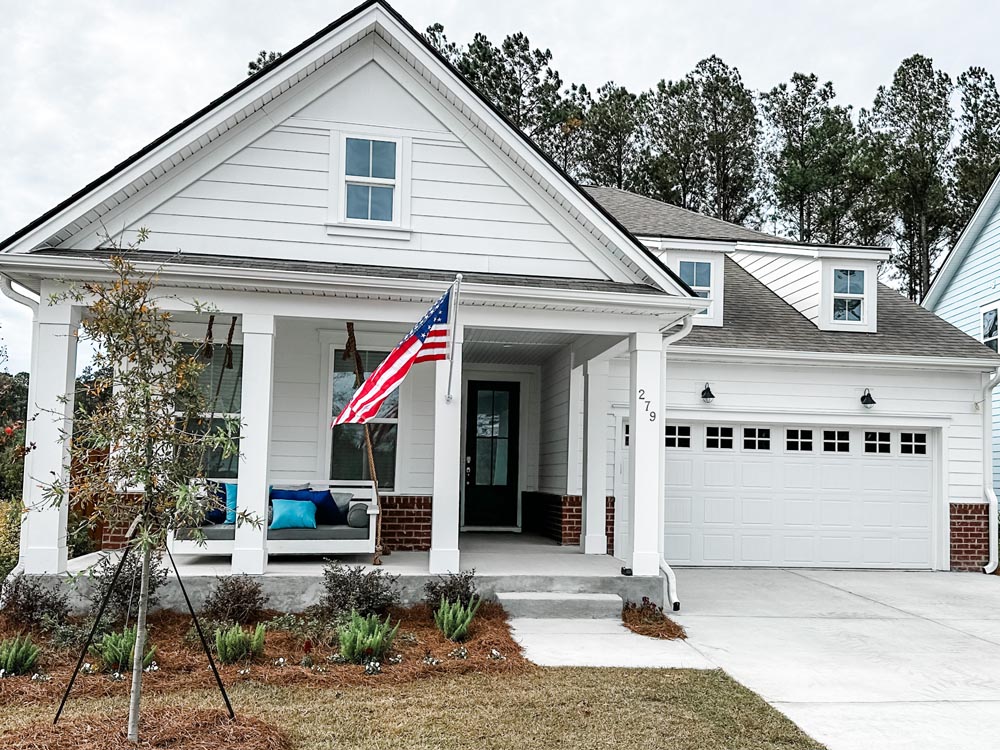 Best Places to Live
For those considering moving to Richmond Hill, Georgia, this event is just one of many that exemplifies why it's one of the best places to live, work, and play in the Lowcountry. Richmond Hill combines the warmth of a close-knit community with the beauty of Georgia's natural landscapes, making it an ideal place for families, retirees, and anyone looking for a peaceful yet vibrant place to call home. Heartwood, nestled just off of I-95 at Exit 82, offers a lifestyle that is enriched with community values and a deep sense of belonging.
About Heartwood
Imagined as the new part of a historic town, inspired by the beauty and durability of the forests, Heartwood is a new community in Richmond Hill, Georgia. Heartwood at Richmond Hill offers a lifestyle that will span the generational needs of people and the ever-evolving needs of business. Whether you are growing a family, growing an entrepreneurial dream, expanding your business footprint, or just looking to mature somewhere that has it all, Heartwood is a place to live, work, and play in one location. Heartwood is being developed by Raydient Places + Properties, a taxable subsidiary of Rayonier Inc., a real estate investment trust. To learn more about Heartwood, visit heartwoodlife.com or email marketing@heartwoodlife.com
About Raydient
Raydient masterplans, develops, builds, markets and sells "places and properties" ranging from multi-use communities and industrial parks to rural homesteads and recreational lands. Raydient is a taxable subsidiary of Rayonier (NYSE:RYN), a leading timberland real estate investment trust with assets located in some of the most productive timber growing regions in the U.S. and New Zealand. When the real estate market demands a higher and better use for a property, our team steps in to transition that timberland for its future purpose. Get to know us at www.raydient.com.
JOIN OUR MAILING LIST
STAY UP TO DATE WITH THE LATEST HAPPENINGS IN HEARTWOOD