Join us Saturday, September 9th at Heartwood, for a morning of fitness and understanding nutrition with St. Joseph's / Candler and Bē Health!
Where: 35 Outfitters Park Drive, Richmond Hill, GA 31324
The whole family will explore how to Bē fit, Bē inspired and Bē healthy through sample classes, addressing simple nutrition options and learning more about the services offered through Bē Health & Well-Being at St. Joseph's / Candler.
Sign up on our App today to secure your spot for exhibitions that interest you, or register in the link below. The event will take place from 9am to noon, and attendance is free of charge.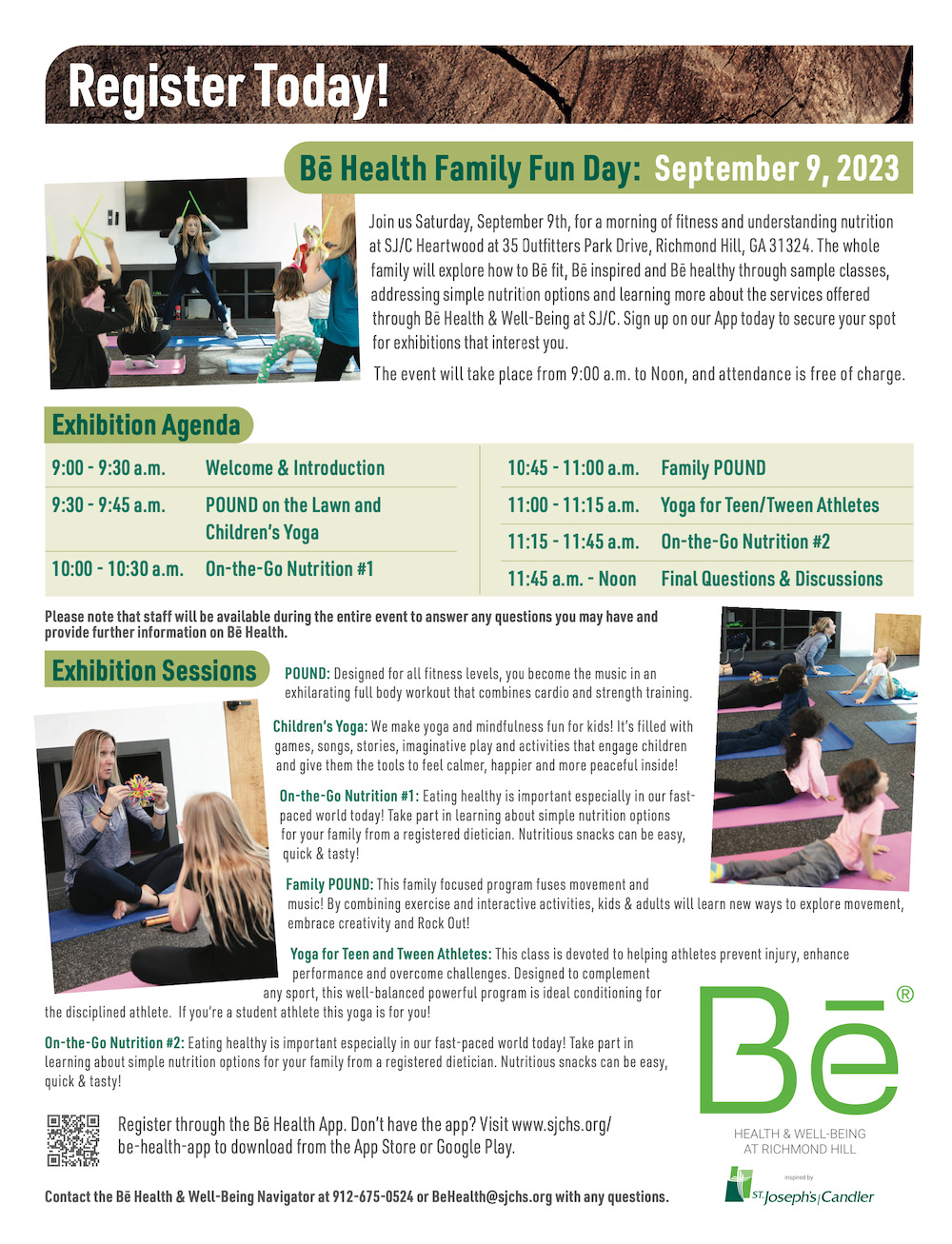 JOIN OUR MAILING LIST
STAY UP TO DATE WITH THE LATEST HAPPENINGS IN HEARTWOOD